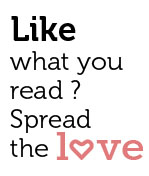 Share
Who Haven't Let Physical Limitations Keep Them From Soaring!
Dr. Anil Rane, case consultant psychiatrist at Institute of Psychiatry and Human Behaviour, explains that the pitfalls of being disabled in Goa and in India as a whole go well beyond the physical. "In a competitive environment, especially in a country like ours with scarce resources, very few people will make space for those with disabilities," he says. "Hence strong legislation protecting and promoting their welfare is a must." Still, there's a long way to go before Goa's disabled can truly count on the support they need – from priority parking to curb ramps to elevators to specialized therapy. And yet somehow many have managed to excel and thrive in unexpected, heartwarming ways. Below, Goa Streets' in-house psychologist Dr. Charlane Pereira e Rebello writes about 10 Goans who never let disability stop them from achieving success, and who have been felicitated for their efforts by the Disability Rights Association of Goa.
1. Frederika Menezes (Panjim)
Being born with cerebral palsy didn't stop Frederika from completing her Xth standard from People's High School at the age of 16. She achieved great success by penning two books – one of poems ("The Portrait", published in 1998) and the other on fairy tales ("The Pepperns and the Wars of the Mind" which was published in 2003). The first book received warm praise from the late Dr. Abdul Kalam, the then President of India. She was also asked to recite her book of poems in the Goa Legislative Assembly in his presence. This Goan braveheart uses the computer pretty well! Although moving in a wheelchair restricts her freedom, this 34-year-old creative personality loves writing and painting.
2. Phulrani Kinalekar (Pernem)
Phulrani was born without hands and legs. She hails from an economically disadvantaged family in Pernem and suffers from a loco-motor congenital disability. She fought her disability and her circumstances, wept often but always did what she strongly believed in. She completed her XIIth standard. Today, this 29-year-old woman teaches at St. Xavier's Academy, Old Goa. Her excellent crochet designs put abled humans to shame! She has a National Award and Goa State Women's Award in her kitty.
3. Dr. Vithal Rane (Vasco)
Dr. Rane was afflicted with a severe case of polio right from his birth. However, he successfully completed his MBBS from Bombay University in 1987, after which he started his private practice in 1989. Later, he joined Government service as a Medical Officer in the year 1995. Presently, he is working as a Medical Officer and In-charge at ESI dispensary in Vasco. He is a happily married man, a father of 2 grown-up children and an inspiration to all who know and love him.
4. Agostinho Fernandes (Quepem)
Polio never constrained Agostinho in doing what he loves doing, and that is being a fantastic music teacher. His personal interactions with his students are warm and fulfilling. He visits 42 houses in a week to teach music on a one-to-one basis. He has been awarded the Learners Achievement Award by Trainers Association of Goa. JCI, Shree Vijayadurga Saunskrutik Mandal and the Disability Rights Association of Goa have also felicitated him for outstanding achievement.
5. Jolene Dias (Margao)
Jolene has muscular dystrophy, but that hasn't stopped her from enjoying life and producing delightful music. Today, she is a well qualified and talented singer and musician. She has won many prizes at the school and college level, and was the subject of Goa Streets profile last February! Some of her many achievements include release of a Hindi single 'Soniye.' She has also sung for Hindi Film 'Agnishiksha,' and sung in the devotional album 'Jezucho Mog Ek Vizmit.' The short film 'Bhorvanso' has been written and directed by her.
6. Avelino De Sa (Panjim)
Afflicted with cerebral palsy right from his birth, Avelino passed his graduation in Commerce. He has worked as an Investment and Tax consultant for the past 15 years. He is a member of Local Level Committee of National Trust (an all India organization). He is the founder and President of Disability Rights Association of Goa (DRAG).  Having been awarded Vocational Service Award for service to the disabled, he is also the recipient of ADAPT (formerly Spastics Society of India) National Award for Excellence in Activism and is listed as India's top 50 modern-day heros by the Better India Website.
7. Lyianna Fernandes (Nirankal)
Despite being born with low vision, Lyianna has completed her Masters in Geography. Today, she lectures in Government College, Khandola and has been felicitated for outstanding achievement by DRAG.
8. Sripad Pai Bir (Chimbel)
Although Sripad has cerebal palsy, he finds his work as an electrician quite fulfilling. He is also an instructor at Apna Ghar and has stood for Panchayat Elections in Chimbel. Another inspiring Goan!
9. Vishant Nagvekar (Bhatlem)
Though he was born with polio, Vishant completed his graduation in Commerce. Today, he works as a government employee i.e. Senior Statistical Assistant with Directorate of Craftsman Training. Bravo, Vishant!
10. Victor Fernandes (Siolim)
Polio didn't stop Victor from running his own business as a financial advisor for the last 23 years. He is the co-founder and secretary of DRAG. Having been active in My Siolim, an environmental and heritage club in Siolim, he has also been awarded Business Goa Awards – 2013 for corporate excellence. Today, he is a happily married man and a proud father of three grown-up children.