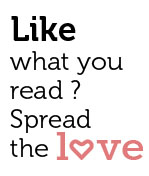 Share
Streets reveals a Well-kept secret of Goa
Even a casual stroll or drive through Assagao is likely to bring this question to mind: Why didn't I know about this? How the village's transformation has remained such a well-guarded secret is one of the marvels of Goa. Many tourists and locals motoring up and down the Bardez coastal belt are unaware that only a right turn away at Anjuna lies one of the state's most fascinating villages, for sale with an 'alternative' scene quite unlike anything else.
This beautiful village of stately Portuguese homes, breathtaking gardens and tall palms has quietly become one of the trendiest and funkiest places in Goa. Many enterprising individuals from New Delhi, Mumbai and other cities in India have moved into the old Indo-Portuguese mansions here and the village is now dotted with quaint cafes, restaurants, yoga retreats and boutiques.
Unlike many other villages which have hit the highway to development, Assagao seems to prefer its laid back pace of life, and it is that peaceful air in the village which has been attracting a steady influx of new settlers from near and far.
Mathew Kurian calls it a 'global village'. The founder of El Shaddai Charitable Trust which works with street children has been living in Assagao for the last 20 years. His trust owns five large houses there, purchased through donations of patrons.
"Thankfully it (Assagao) has remained beautiful," he says, sitting in the balcao of his office-cum-non-formal school. "It's peaceful, it's not crowded. There is a harmony in the village. One of the best things about it is that it's a small village, so the panchayat and others have an easy time to manage things."
Much confusion prevails amongst the residents about the origin of the village name Assagao. One legend has it that the village was so well-hidden under a carpet of green that people began to wonder if there really was a village under the thicket. 'Assa re ganv?' or 'Is there really a village here?'  The village really gets its name from the Asson (Pterocarpus Marsupium) trees that abound here.
Assagao was the first village Kurian visited in Goa when he arrived from Kerala in 1993. He fell in love with it, and has stayed put ever since. There are many others like him. Yogini, originally from Germany, is a partner of a chic little eatery called Villa Blanche, tucked away on the leafy Badem road.
"I love Assagao because it's off from the madness of the beach," she says, sitting in the courtyard of her bistro. "It's like a little bubble of peace and quiet. I myself am from a village in Germany. I like village life, because people are more decent, you can talk to each other," she says.
Restored Indo-Portuguese house at Assagao
For others like the Swaika family from Kolkata, staying in Assagao happened by accident. They run a fashionable boutique called 'The Indian Story' on the main road. "It took us a while to zero in on Assagao," says Pooja Swaika, a graduate of the National Institute of Fashion Technology. "We felt at home. There are a lot of trees, the colonial homes, clean, fresh air. It's peaceful. People ask us, why Goa? My mom would reply, why not?" The Swaikas, parents and daughters, have been running their boutique since 2009.
Commenting on the recent trend of people moving into Assagao, Pooja says, "It's great that so many things are happening here, the more the merrier. But I hope they maintain the quiet, they should maintain the reason for coming here."
Mathew Kurian
Most of the clothes in their boutique are designed by Pooja, while some are designed by her sister Ayesha. Besides clothes, they sell accessories, paintings, men's wear, handcrafted gift items, pots, tableware and also have an informal café where they organize musical soirees and have even had a talk on snakes.
Kees Van Andel and Karen Peace own a high-end jewellery boutique called Cheshire Cat in a quiet part of Assagao. She's from north Ireland, he from Holland. While they had initially stayed in Anjuna, they decided to move to Assagao to get away from the crowds. "We wanted the peace and quiet," as Karen puts it. "It's more suited to our products. It's got this genteel air." Elaborating, Kees says that the aura of Assagao exudes from earlier times, when people built sprawling mansions and had a gracious manner of living.
Karen & Kees
Many of the large mansions of Assagao were built by Goans who made their fortunes in the Portuguese colonies in Africa and by seamen in the early decades of the 20th Century. Some of the houses went vacant because the descendants of these fortunate Goans migrated after Liberation. Other houses were sold simply because they fetch a good price.
Kees and Karen design and sell high-end jewellery and also take orders for custom-made jewellery. There are three goldsmith artisans working for them during the season, and they have also trained five young women from  Assagao to make beaded jewellery. Their clothing line is called Pink India, and the Cheshire Cat gallery also has paintings and other artistic items.
Yogini
Karen says though the location is secluded, they get customers by word of mouth. "Somebody sees our jewellery being worn by somebody in Delhi or Moscow, and they ask them where they got it from. And when they come to Goa they come straight here," she says.
The thing they like the most about Assagao is ? "The peacefulness. Everybody knows each other. The locals are very friendly, very nice, very open. We felt very welcome when we first bought this house."
Assagao's peace makes news like last month's discovery here of the body of a brutally murdered 19-year-old woman, naked with her head smashed, all the more shocking. The village has also seen its share of drug busts and political intrigue. Yet overall, it's the gardens and the tranquility and the palms that hold sway.
Yogini has been running Villa Blanche for seven years, but she only put up a board this year. "It became popular by word of mouth," she explains, "but people couldn't find it easily. After we put up a board, people came to us and said they were trying to find it for the last three years."
One of the newest entrants into Assagao is Satish Warier, who runs a restaurant in Assagao called Gunpowder, alongside a sister establishment called People Tree, another quaint boutique. Formerly a journalist in Delhi, he too came to Assagao to avoid the crowds. "We didn't want to be on the beach, we wanted to be slightly away. The beach areas, you know how it is, overcrowded, polluted, noisy," he says, explaining that they looked all over, even Fontainhas in Panjim. "It so happened that a friend was staying here and checking out, so we took it."
He also runs the original Gunpowder restaurant in Delhi's Hauz Khas. Yes, he says, Assagao is an 'arty place'. Gunpowder is very new, but it's fast gaining a reputation for excellent food. Gunpowder's specialty is authentic south Indian and peninsular Indian food. "It's home-style, very rustic cooking," says Satish.
For those wishing to spend more than just a few hours in Assagao, the obvious place to do so is the Royale Assagao Resort, with its 105 luxury villas and deluxe rooms set amidst lush grounds.
Besides the arty, genteel vibe in Assagao, there's also a bit of the alternative scene happening with three yoga schools, the latest trend here being 'Laughter Yoga'- where one attains peace of mind through channeling the power of laughter, without relying on humour. Karen, Kees and the Swaikas all do yoga. Yogini's name is self-explanatory. Mathew is a Protestant pastor, and there are also a few seminaries like the Palloti Institute which add to the spiritual-peace quotient.
The parish church of Assagao is dedicated to Saint Cajetan, who lived from 1480 to 1547 and is known as the patron saint of the unemployed and job seekers. Originally a chapel built in 1775 and affiliated to the parish of Anjuna, the church was elevated to a parish church in 1813 and later rebuilt around 1897.
Local MLA Dayanand Mandrekar, who resides over the hill in Siolim, was candid when Streets asked him about the new trend of outsiders buying or renting the big houses in the village. "Instead of keeping their houses locked because the families have moved elsewhere, they rent out their houses and even sell them because they get good cash for the houses. Today you cannot build houses like this, so they command a good price. There is nothing wrong if people want to encash their property."
However, some old-time villagers, requesting anonymity so as not to rattle their new neighbours, lamented recent changes. "To be a real Assagao villager, you need to have roots in the village, which means your parents had to be living there. That identity cannot be bought with the purchase of a house," said one.
Only time will tell whether the new settlers of Assagao will become niz (true) Assagaonkars over the next generations. In the meantime, coconut palms sway to the genteel music drifting from the new cafes and homes of the Brave New Assagao.
Here's a suggestion for the next time you decide to head to the beaches of Anjuna and Vagator: Turn right.
.
.
.