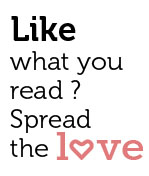 Share
Photograph by Amit Mehra
The Goa International Photo Festival, organised by The One School Goa, is an initiative to bring together photographers and creative individuals from all around the world to celebrate the art of photography. GIPF aims to become one of the most celebrated photography festivals and propel Goa as one of India's creative hubs.
Carrying forward the school's vision, the Festival aims to create a unique community for our students, where like-minded people can share in the creative process and inspire one another. The festival features over 75 artists and 500 exhibits over 10 days on the picturesque school campus located in village Ucassaim, Bardez in North Goa.
National Geographic acclaimed photographers like William Albert Allard and Ed Kashi to Pulitzer Prize winning David Turnley, 16 acclaimed British photographers along with some of India's biggest names in photography will be showcased. The exhibition will be held at the exotic One School Goa campus which boasts of a 100 year old beautiful Portuguese villa with lush green lawns, sit outs and pop-up cafes. This Festival shouts out to all those out there with a passion for photography to come and enjoy Goa in its true glory..Come live the romance!
Exhibition list:
Portraits from an Island – Curated by Anna Fox and Amit Sheokand. The idea that a photograph can represent who a person actually is has long been debated, and it has been generally accepted that though the image of a face and body represented in a photograph might tell you something about a time and a place, it does not so often tell you much about that individual person.This new exhibition brings together contemporary photographic portraits by British photographers of British subjects.
India Portrayed – Our country, which ever way you choose to look at it, has unmistakable colour and vibrance. This exhibition is a showcase of some of India's prominent photographers from the field of documentary, travel, fashion, fine art and commercial photography.This the first time such a wide diaspora of contemporary Indian photographers are exhibiting together.
American Icons – The land of Kodak and National Geographic, US casts a very large shadow on the world of photography.This exhibition features photographic artists who are all considered the finest in their genres.A selection is as varied as there can be and includes fine art as well as photojournalistic exhibits.
World Press Photo 2014 – An exhibition of 143 award-winning photographs from World Press Photo.Since 1955, the foundation has invited press photographers of the world to participate in an annual international competition. The exhibition is a showcase for creativity in photojournalism and a platform for developments in the profession, part of World Press Photo's aim of encouraging the work of press photographers around the world.
Exhibitions on Goa –
Hidden Stories of Goa – The students of The One School Goa identified and curated stories which are hidden and unknown and will be exhibiting these stories in  visual documentary style.
Faces of Goa – Goa is home to people from diverse backgrounds, ethnicity and nationalities.These people are composed, poised, quirky and voluble, and have a story to share. This will be a selection of Goan portraits created by the students of The One School Goa.
Colors of Goa – This exhibition will showcase the vibrant colours of Goan streets, homes, temples and just about everything.
Goa in the rains – Monsoons in Goa is an ethereal experience. Its lush green all over, ponds, lakes, rivers over flowing. Though it rains heavily, life doesn't stop. Exhibition will be curated photographs of the students of The One School Goa.
Photograph by Prateek Dubey
Workshop List:
16th and 20th Feb – Photo cruise (Backwaters)
14th and 17th Feb – Photo walk (Goa Carnival)
18th Feb – Photo walk (Flea Market)
12th and 17th Feb – Photo walk (a village in North Goa)
www.goaphotofestival will provide a detailed schedule for the exhibitions and happenings.
William Albert Allard
Participating photographers include:
Martin Parr
David Turnley
William Albert Allard
Judy Dater
Ed Kashi
Anna Fox
Michael Christopher Brown
Catherine Karnow
Natasha Caruana
Karen Knorr
Sharon Boothroyd
Jason Evans
Eileen Perrier
Nigel Shafran
Clare Strand
Anthony Luvera
Wendy McMurdo
Neeta Madahar
Trish Morrissey
Daniel  Meadows
Gareth McConnell
Andrew Bruce
Suresh Natarajan
Shantanu Sheorey
Prashant Panjiar
Dinesh Khanna
Mahesh Bhat
Amit Sheokand
Ashish Verma
Prasad Naik
Prateek Dubey
Prashant godbole
Samar Jodha
Tarun Khiwal
Manjari Sharma
Aparna Jayakumar
Amit Mehra
Mahesh Shantaram
Photograph by Aparna Jayakumar
Photograph by Prasad Naik
Photograph by Ed Kashi