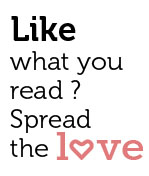 Share
Granted, it's not easy to say the name of the first show being featured at the recently opened Museum of Goa, price or MOG, pharm the largest private art space in Asia.
"Gopakapattanam."
But that doesn't make it any less delightful.
Like the exhibit and the museum itself, the name is not bound by convention. Rather Gopakapattanam, named after the first main fort in Goa during the Kadamba Era, betrays a certain underlying, and yet ultimately fortunate, quirkiness – not unlike the persona of MOG's creator, the celebrated artist Subodh Kerkar.
'I decided to include  all art forms  in this first show, as contemporary art is the universal language of the world and Goa lacks art spaces to  be a part of the global conversation," explains Subodh. "These artist were chosen from proposals sent by several others for their suitable themes, not to illustrate but give a personal response to Goa's history,' said Subodh.
Twenty contemporary artists were chosen to exhibit paintings, installation, sculpture and photographs at the first show, which opened Nov. 5 and is curated by Kerkar and Peter Mueller, a curator from Germany.
The breathtaking 1,500 square meters of display space spans three floors and take viewers on a journey in time in contemporary art language.
Here's a look at some of the artists:
Pablo Bartholomew, an award-winning Indian photojournalist based in New Delhi, has published photographs of world rocking events in leading global publications. He was awarded the Padma Shri by the Government of India in 2013.
Study his subtle observations of different social scenarios of Portuguese Goans living around the world, spanning a period of three decades. The panel takes the viewer on a journey into traditions and festive celebrations.
Urmila VG lives and works in Bangalore. Her environmental concern is evident in her journey of words, language and culture displayed in her woodcut.
Sweety Joshi from Mumabi says, "My search of paintings starts with the ideas of time, space and the true character of form". Her work titled Linguistic Odyssey is depicted on text paper, colour and ink.
Narendra Yadav's satirical ways never fail to surprise and amuse.  He has numerous charcoal portraits in small formats of a typical Goan Christian home, where photographs of the departed crowd the wall. Take time to check out the detailing.
Sanjeev Khandekar, a poet and social activist from Maharashtra, moved to a pictorial vocabulary in 2004.  He has an expressive installation of a bathroom, with a decorative chamber pot and wash basin, and paintings with marble inlay and acrylic on canvas, on the bathroom wall.
Munir Kabani  has a diploma in Cinematography and Film Theory from the University Of California Los Angeles. His installation of an optical polished disk with a miniature cross positioned in the centre, gives a concave/convex structure when viewed from different angles, creating various images.
Tahireh Lal from Bangalore brings together moving images in his exhibit. A mechanically operated fork lifts and dumps sand. A message about the environmentally unfriendly mining in Goa.
A collage by Friso Wittevenn, from the Netherlands, has  interesting descriptive textures.
Among the Goan artists, work of three generations of the Kerkar family dot the space. One room has Portraiture and landscapes in watercolour by Chandrakant Kerkar, Subodh's late father. These works have stood the test of time, reflecting perfect balance and colour.
Subodh, himself a well-known installation artist, has several sculptures and installations in rubber, fiberglass and wood, and photographs of his distinctive "land art". His son Siddharth has a sculpture of a church bell in rubber tyre. His sister Harshada Kerkar has a panel in portraitures of street children in charcoal.
History evolves in interaction between the feeling and thinking of the artists, capturing form and the cultural heritage of Goa. Sculptures by Kalidas Mhamal provide insights into Brahmins who converted to Christianity, including an armless sculptures titled 'Torso', in fiberglass, wood, cast thread and mirror.
Siddarth Gosavi  has a playful 9×6 ft. painting of the symbol of the Kadamba Era – the  lion.
The life-size sculpture of Goa's 'Motorcycle Pilot" in fiberglass, by Santosh Morajkar is pretty awesome.
A startling 5×7 meter canvas of Vasco de Gama setting out on his second voyage for the Malabar coast, titled Triumphant Trio, by Viraj Naik, in pastels, grabs the eye. The images crystallize expressive sensibility, juxtaposing textures, structure and vibrancy.
Pradeep Naik talks in colour and form, in his Christian iconography.
Kedar Dhondu has a line drawing about the African slave boats that came to Goa. The cramped figures on a sinister black background depict torment and anguish.
Intricate mosaic designs of floors in Portuguese homes are replicated in acrylic by Shilpa Naik.
Vistesh Naik brings together integral social aspects of Goan culture in his inimitable caricature.
Iconic photographs by Alex Fernandes from his series on Goa's Tiatr artists and musicians, testify to the cultural heritage of Goa, with a sensitive correlation between the eye and the lens. Alex  prefers to work in black and white, because, 'Colour portrays reality. I want to portray a more graphic, retro and abstract quality'. q
Exhibition on view  till  2nd   January 2016, at MOG, Plot No. 79, Pilerne Industrial Estate, Bardez, Goa